CO/CO2 Ratio in the Charcoal Stoves Tested at Aprovecho (pdf)
Dean Still, Aprovecho Research Center, June 23, 2006
The following graph plots the levels of CO and CO2 during one test each of the charcoal burning rocket stove and Jiko-type charcoal stove from Ghana. A higher level of CO2 suggests a higher burn rate of fuel.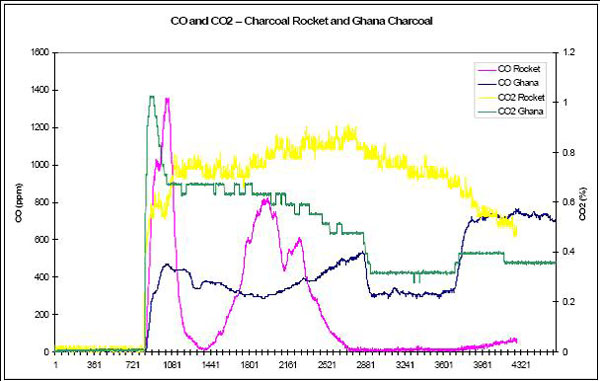 It can be seen that even though the CO level for the rocket drops below 10 ppm, the CO2 level remains high suggesting a high firepower continues. The Ghana charcoal stove has a lower level of CO2 with a considerably higher level of CO.