The Poor one press
©Legacy Foundation Sept., 2003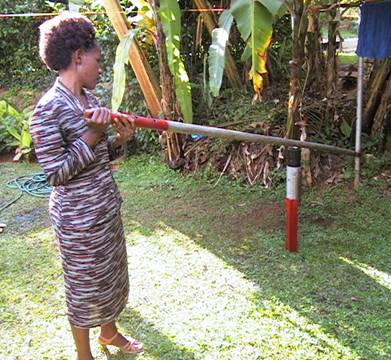 Is single 12 ft (3.5 meter) long lever and special eject stand. It uses the same mold set as with the mini and maxi
Bryants and like those production presses, the Poor one involved a simple batch fed operation. Unlike the production presses, the Poor One is far easier and cheaper to build. However, the Poor Man is limited to certain blends which are easy dewatered and readily release fibers to form a tight bond under relatively low pressures.