INVERTED-DOWNDRAFT COAL GASIFIER FOR SMALL SCALE INDUSTRY THERMAL APPLICATION
Alexis Belonio, Daniel Belonio, Fraciscus Tria Garleman, Bima Tahar, and Djoewito Atmowidjojo
Minang Jordanindo Approtech, November 2008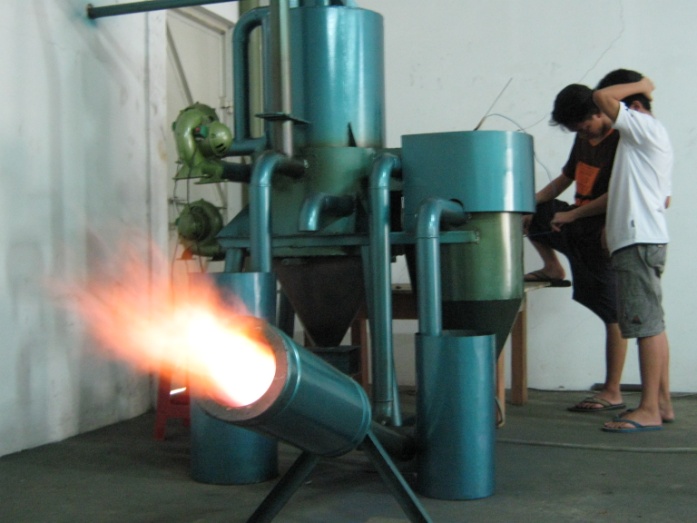 Fuel source for small-scale industry heating application is becoming expensive. This is more so for food, grain, and other processing industries in Indonesia where the energy sources for various processes are highly dependent on conventional fuel. At present, the cost of LPG went up to IDR 7,000 per kg while kerosene and diesel to as high as IDR 12,000 and IDR 5,500 per liter, respectively.