FIVE FAN STOVES AT ETHOS STOVE CAMP 2008
Dean Still, August 9, 2008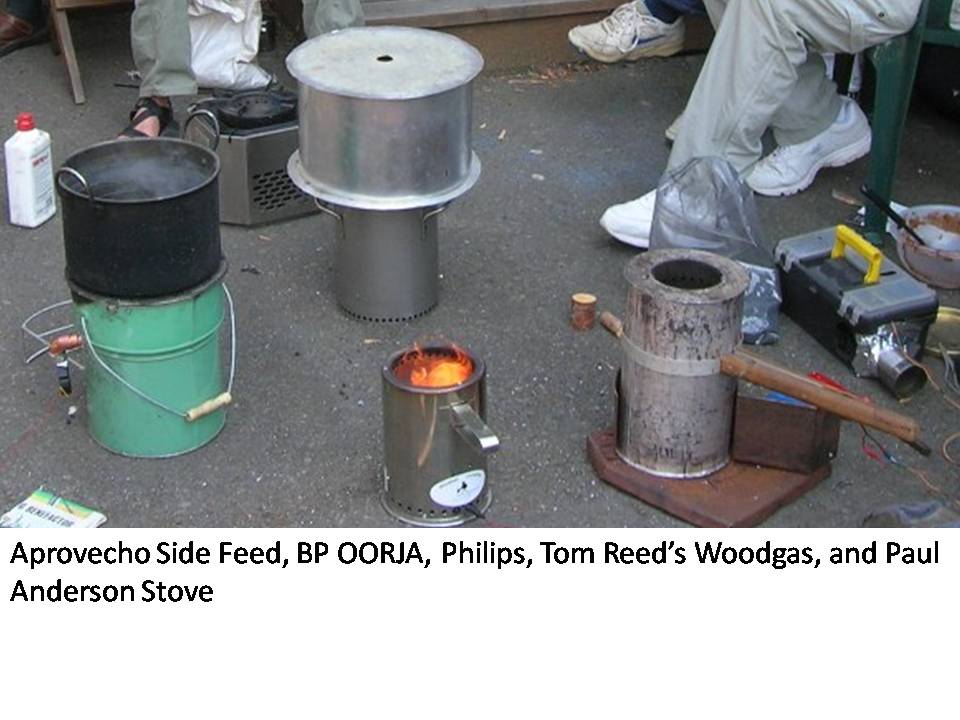 FIVE FAN STOVES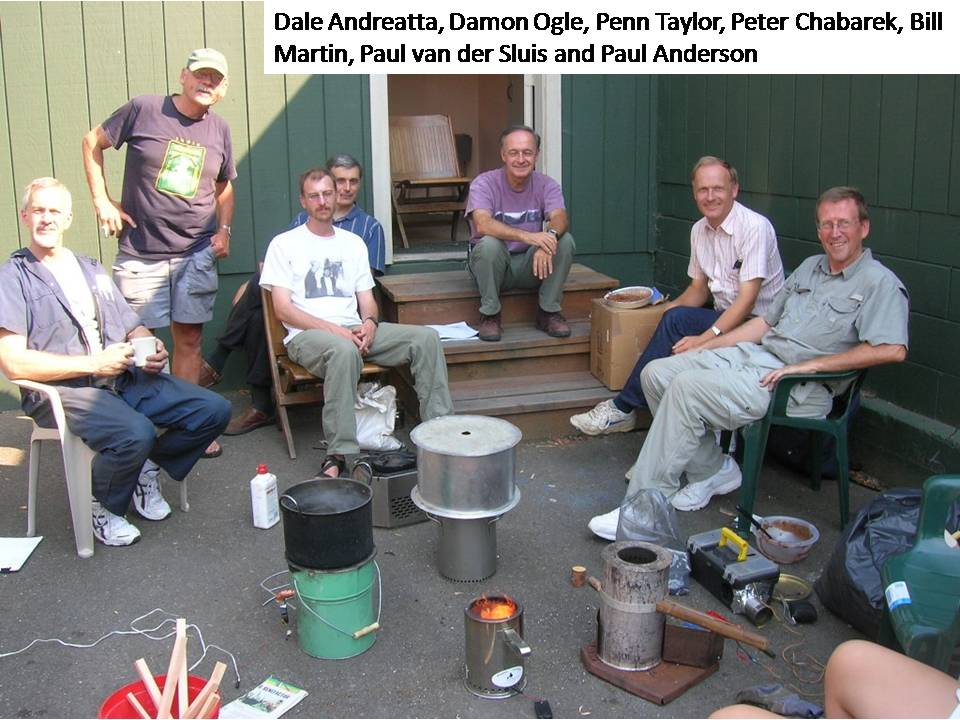 Five Fan Stoves ETHOS 2008
Five fan stoves are shown here together for the first time.
The Stoves from Left:
Aprovecho Side feed - One Door Rocket with fan powered secondary air jet.
BP Oorja - BP India, wood pellet burning stove apparently modeled after Tom Reed woodgas stove.
Philips Wood Stove - Fan stove based on good combustion under development since 2006.
Tom Reed Woodgas - Tom Reed's Top Lit Updraft stove.
Paul Anderson - Paul's latest fan stove - one of many.