A Report on Some Experiments with the Top-Lit Up Draft (TLUD) Stove 500k pdf
Dale Andreatta, dandreatta@sealimited.com, ETHOS January 27, 2007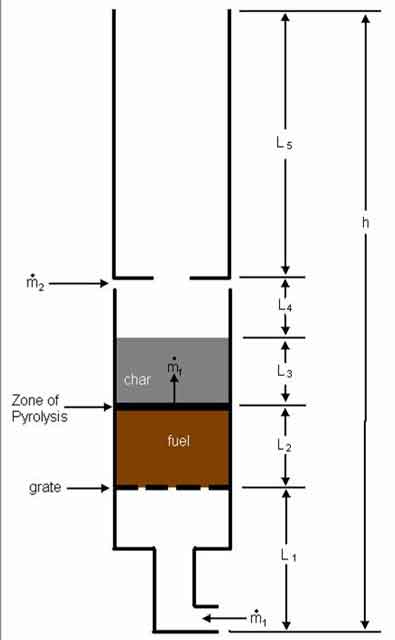 See the report at: http://www.bioenergylists.org/stovesdoc/Andreatta/TLUD_Report.pdf
Abstract
This report contains the results of some experiments with one version of a natural draft Top Lit Up Draft gasifying stove of the "Champion" type developed by Paul Anderson. This stove is an interesting and potentially useful design, but up to now the stove has been studied mainly qualitatively.
It was verified that the stove can be clean burning, and comparable to other stoves in power and efficiency, and the power can be easily controlled. A range of fuels can be burned, however some fuels have better burning characteristics than others and some fuels are not suitable. A table is presented containing details of what fuels can be used in a natural draft device. Details of the burning process such as combustion temperature and burning rates are given.
The report also contains pollutant output results obtained at the Aprovecho Research Center. The effects of primary airflow were determined for a number of conditions by carefully controlling the primary airflow and measuring the fuel loss. Temperature profiles in the fuel bed were measured in order to study the pyrolysis process further. A rough chemical analysis of the air-fuel ratio in the pyrolysis stage is given. This shows that pyrolysis occurs under very oxygen-starved conditions, as would be expected. A basic model of the flow of gases through the stove is also given.