The Beehive (Honeycomb) Charcoal Briquette Stove in the Khumbu Region
Nepal, Sjoerd Nienhuys, March 18, 2003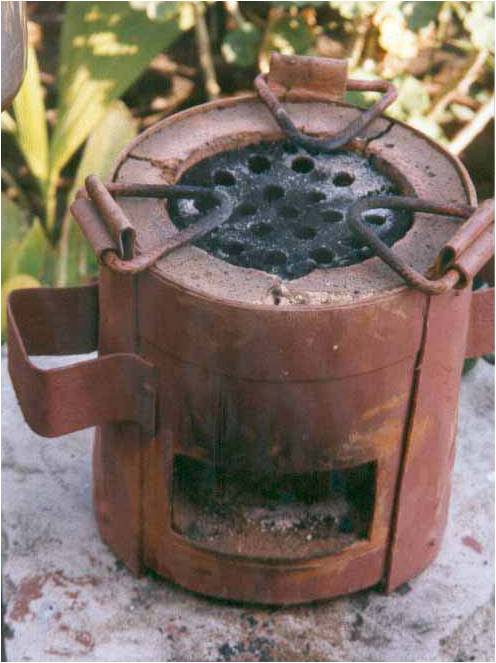 The Beehive (Honeycomb) Charcoal Briquette Stove in the Khumbu Region, Nepal, Sjoerd Nienhuys (1 800 kb pdf) March 18, 2003

1.1 OBJECTIVE
The document is the result of a mission to Lukla/Mosi (8,000 ft. / 2634 m) and Khumjung (11,800 ft. / 3882 m) in the Khumbu region and contains observations about the use of the Beehive charcoal briquette stove for cooking and space heating. The Beehive charcoal briquette stove has the potential to become a practical source of renewable energy (RE) for domestic use, hotel owners and trekkers in high altitude camping grounds. Currently large amounts of kerosene is being brought into the region to satisfy the need for cooking energy and for use in Everest Base Camp.
The observations in this report are related to the potential use of biomass charcoal briquettes and improved briquette stoves at high altitudes in Nepal. With proper application of the available technology, biomass briquettes can be a means of providing a convenient source of energy for cooking and space heating, substituting the need for kerosene which is a non-renewable energy source subsidised by the Nepalese government.
The need to improve the locally manufactured biomass charcoal briquettes has been also identified by WWF Nepal Programme. The same problems in the supply of energy exist in similar high mountain regions, such as the conservation areas managed by the WWF-Nepal Programme and the King Mahendra Trust for Nature Conservation. The charcoal briquettes are manufactured from agricultural residue and forest waste products. High firewood consumption for domestic cooking and heating purposes is depleting forest reserves because at the higher altitudes, where tree growth is considerably slower than at the lower altitudes such as in the Terai, regeneration of firewood cannot meet the demands. The author looked at some of the technical, social and financial implications of the produced briquettes and stove.
See attached report.