Envirofit and BP Stoves
Tom Reed, www.woodgas.com, August 29, 2008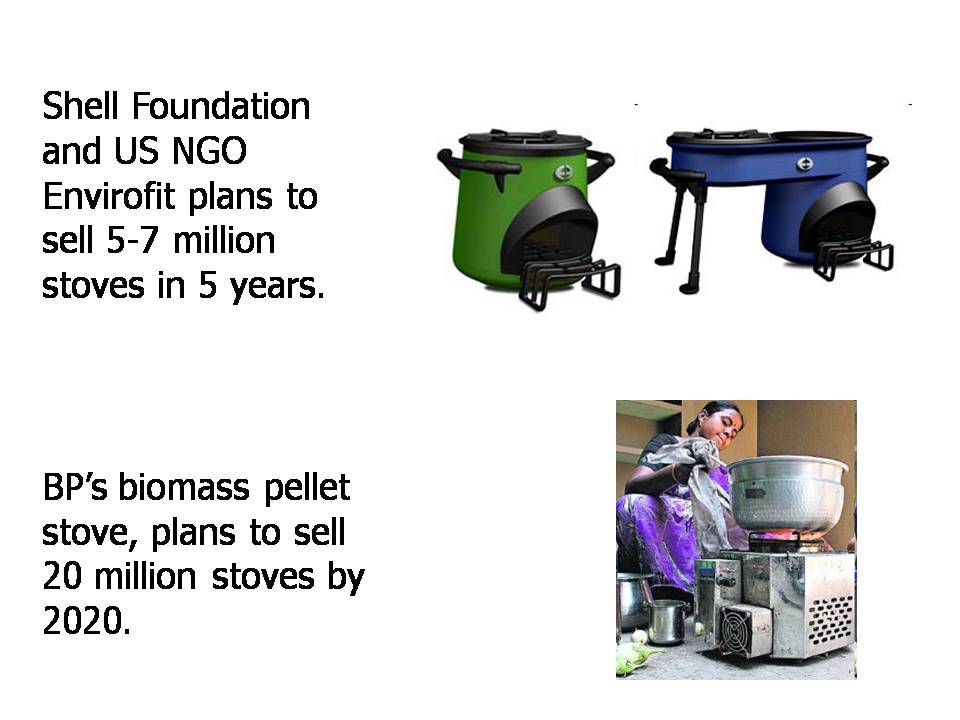 Envirofit and BP Stoves
On Fri, Aug 29, 2008 at 6:38 AM, Thomas Reed wrote:
Dear Stovers:
I am attaching [the image above]that may be of interest to the stovers.
Here is an unsolicited commentary on our new XL WoodGas Stove, available at
http://www.woodgas.com/bookstore.htm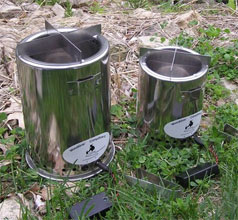 Woodgas stove
along with our gasification books.
We have recently learned that BP is manufacturing a VERY similar stove
and selling them (only in India) in their equivalent of Walmart. I hear
they have already sold 100,000. Sounds like we are well on the way to
getting a "Billion Improved Stoves" out to the developing world.
If you cover the combustion air holes with aluminum flashing or sheet
metal screws the stove also makes a good gasifier.
Onward,
TOM REED