Otto Formo, February, 2010
I just wanted to inform you that last weekend we had a mini "stovecamp" at Paal`s place, where a skilled metal designer from Haiti, now staying in Oslo, and a few people from our organisation, Miombo (www.miombo.no) was trained by Paal to make templates and a full size TLUD ND Peko Pe ( 5 litre).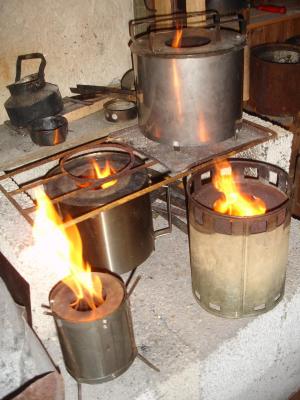 Different Types of Natural Draft TLUD
Me, personaly was testing different types of TLUD`s, from the size of less than one litre, including the "Kampala" model - 3 to 4 litres (1988-90), which I prefer to call it, to the latest one of 5 litre.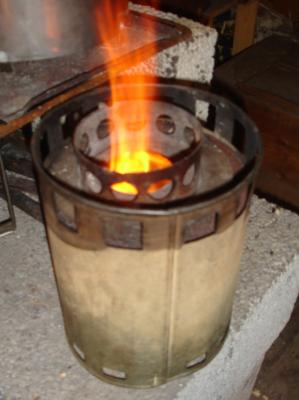 Kampala Model Stove
All and everyone was operating perfectly with pellets and I was very impressed by the performance of the small ones too, and especially model "Kampala".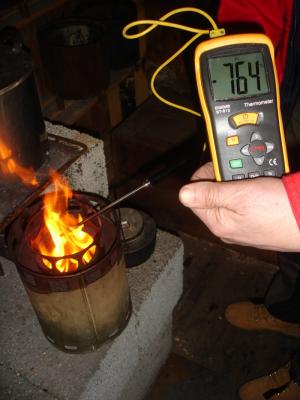 Model Kampala 764 C
The MUS 15 was also tested and seems to be very promissing and so easy to make!