HELPS Stove Factory, Rio Bravo, Guatemala
Don O'Neal HELPS International August 2003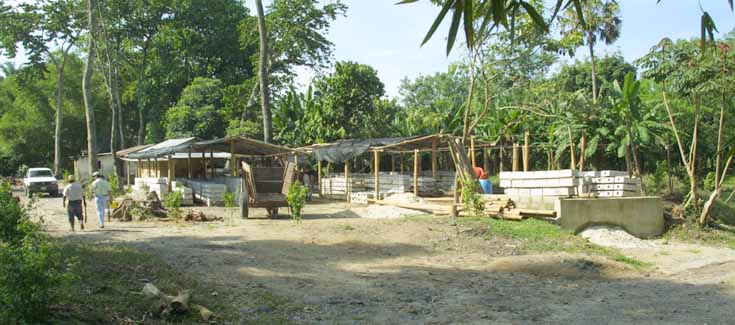 Here is a shot of the HELPS stove factory in Rio Bravo. The shed on the left is the misting shed for inital curing in a moist environment on the right (being expanded) is the final curing shed. This leads to the loading dock shown on the right. Behind and out of sight is the bodega and the pouring area.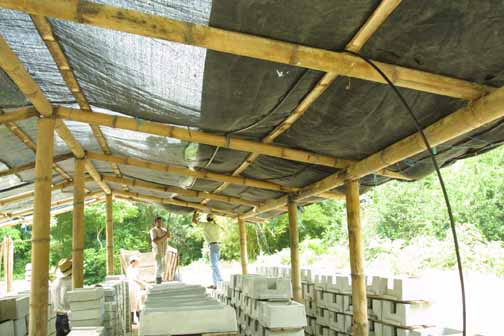 Inside the misting shed, mounting the misting equipment.
Don O'Neal
HELPS International
dononeal@usa.netAir Jordan