Fire Biscuits/Fire Biscuit Cutter
Lanny Henson, September 7, 2006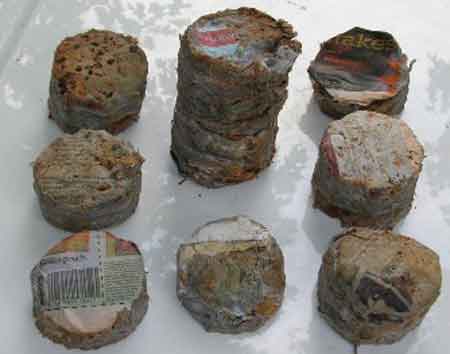 Dear Stove Friends,
Check out my new Fire Biscuit Cutter.
It chops Fire Biscuits out of news paper/junk mail layered with sawdust.
I am pleased with my new invention and I laughed when after chopping down, a biscuit popped out of the top.
It is easy to use and there is no grinding, mashing, mixing, loading in, of the paper just layer the paper and sawdust, soak it for 2-3 days, dump it on plywood, on concrete (to back up impact) an start chopping.
Now I need a biscuit-burning stove!
Lanny Henson