Amy Smith's Canecoal from D-Lab MIT and Haiti
Courtesy of David Whitfield, CEDESOL, Aug 3, 2006
Here is a picture of the charcoal being made and apparently the typical cooker.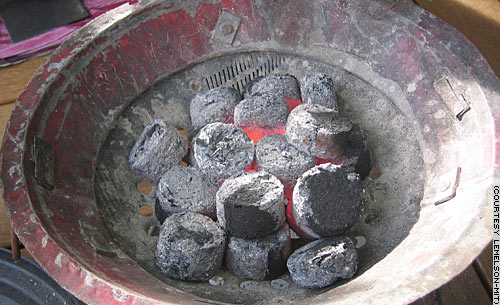 What if she could mix it with using the internal chimney burner Dean has developed?
Any way we might could be catalysts in that?
IAP, deforestation, better fuel, better combustion, better heat transfer equals senergistic solutions that could be replicated in other areas. Haiti also is high visibility for solutions.
See CNN:
http://www.cnn.com/2006/TECH/07/17/haiti.sugarenergy/index.html
Impoverished Haiti has sugar to burn
Engineers: Cane charcoal could help solve cooking fuel problems
Thursday, August 3, 2006; Posted: 9:56 a.m. EDT (13:56 GMT)