Charcoal Stove Concept From Marshall Islands
Michael N Trevor, Ememanit, January 24, 2007
Select image to Enlarge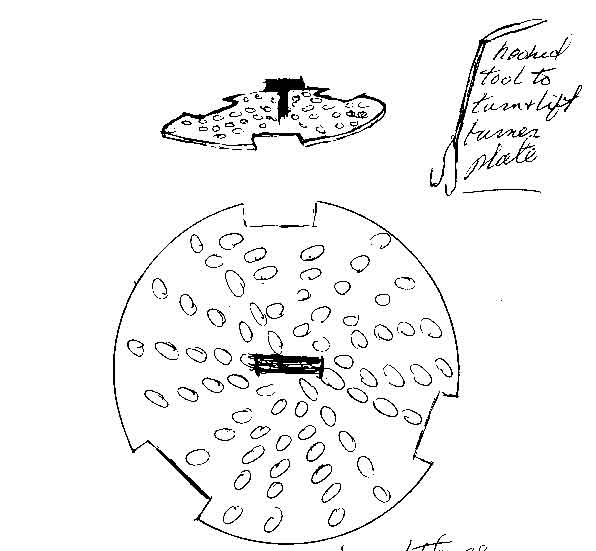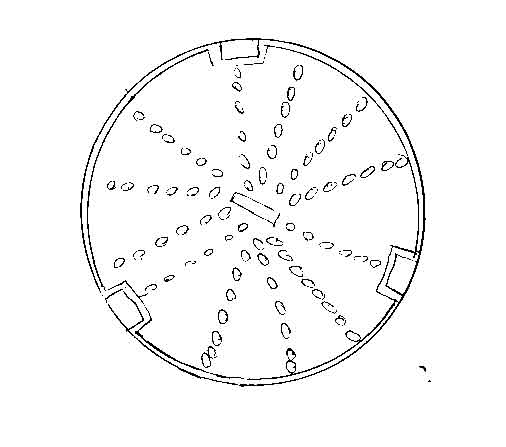 A little background
Ememanit is a small Islet along the north side of Majuro atoll in the Marshall Islands in the central Pacific. I have maintained a residence there on and off for many years. I have done small scale sustainable farming fishing and ecological work over the years. This is why I choose it as a moniker.
I was Peace Corp volunteer here in the Marshalls many years ago as well. In the outer islands nearly all cooking is open fire cooking. A plain pit is often used but the drum have become a standard. There have been a number of different devices imported and tried over the years and simply said nothing lasts. Eventually it breaks rusts corrodes, falls apart what ever. A cast iron Hibachi with charcoal is nice and works quite well. Of course the quality of those went out the window about 20 years ago. The Japanese "Toyoset" stove is beautiful. but at 70.00 USD and $5.00 a gallon kerosene just get out the matches and light up the fire.
Attached are three sets of drawings, the idea is from after I finished Peace Corps a went back to school nearly 30 year ago.
The basic idea was to make better use of the coconut shells after making copra. It is excellent fuel. It also make very fine charcoal. Because of the labor involved this is usually done to a limited extent only, the most common use fire irons for cloths. Beside if you have burned up the shell cooking then there is not that much left for charcoal.
The idea was to use a heavy iron cylinder/pipe (12 in diameter, 3/8 in thick) with venting and a set of welded tabs on the inside on which to set a vent fire grate, adn a single opening or fire door for air. The idea was to fire off the shells on the lowest level and say heat water , tea coffee soap what ever. Then as the fire burned down then using a Two hooked tool lift and turn the grate up to the next level and put on the next round of cooking say rice. Then with the shell burned down to a bed of coals move the grate up to the top level where meats could be grilled or fried.
As I note this was the theory 30 years ago. I felt is would make better use of the shell and make more available for charcoal or any other desirable use. I think it would still work reasonable well in light of the nature of coconut shells as fuel. I find it interesting the column like nature along with the venting approaches a number or more modern designs today.
I would be interested in people views and suggestions ---
I also have a great number other questions that come up as I review the site an pick up ideas
Thank You
Michael N Trevor
Ememanit
mtrevor@ntamar.netNike